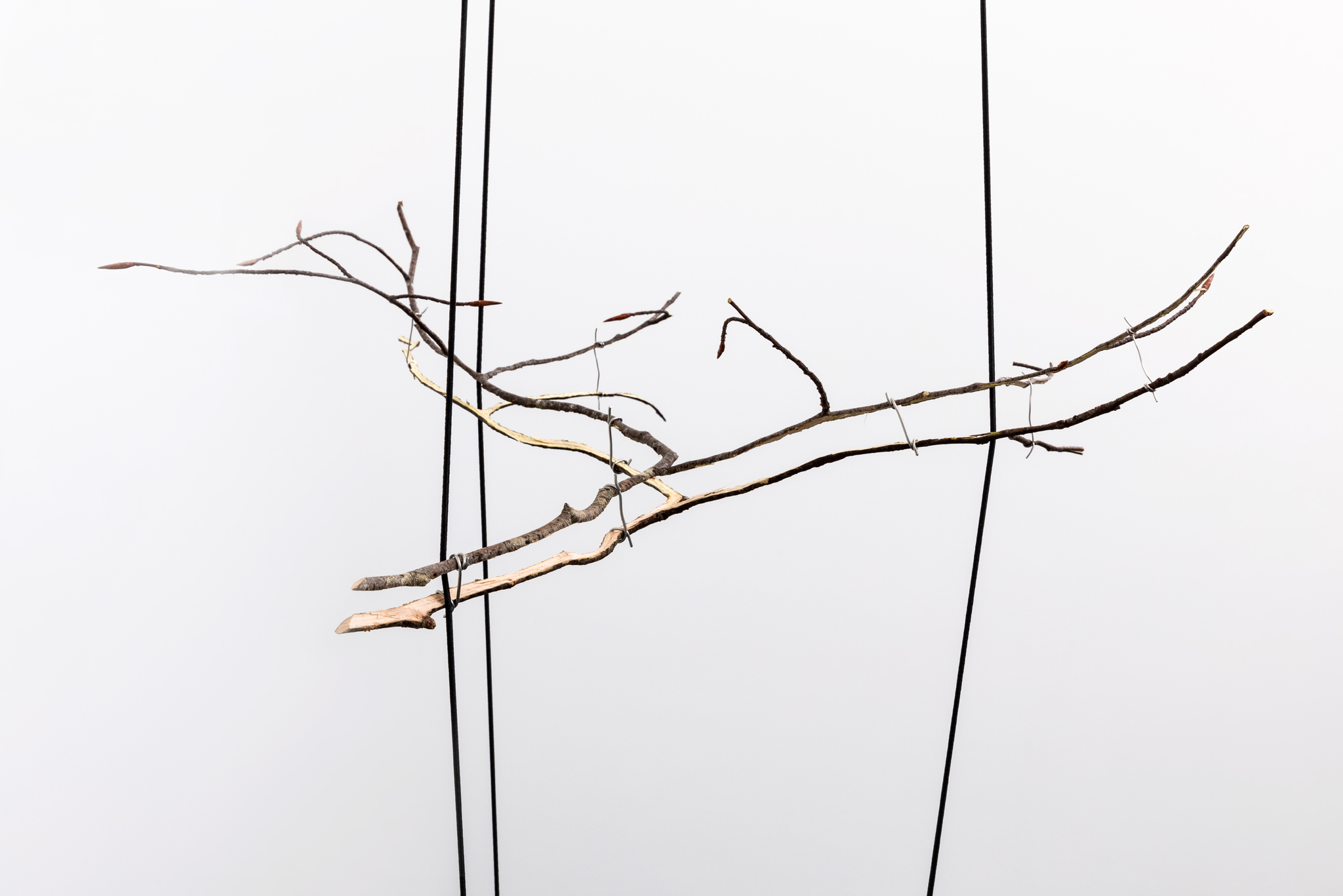 Daniel Steegmann Mangrané
---
---
Daniel Steegmann Mangrané was born in Barcelona in 1977 and since 2004 has lived in Rio de Janeiro.
His research is particularly interested in biological processes and anthropological discourses, which he uses as inspiration to create works that confuse the traditional separations between culture and nature, subjects and objects, reality and dreams, visible and invisible, corporeal and incorporeal … dissolving them into relationships of mutual transformation. In recent years Daniel Steegmann Mangrané has shown his work in museums and biennials around the world, among the most recent being the Taipei Biennial, Pirelli Hangar Bicocca, Berlin Biennial, Serralves Museum, Institut d'art Contemporain Villeurbanne, Nottingham Contemporary, CCS Bard or the São Paulo Biennial. His works are found in the permanent collections of the Tate Modern, Museum of Modern Art in Rio de Janeiro, Inhotim, Serralves Museum, Walker Art Center, São Paulo Museum of Modern Art, MACBA, Collection Pinault or Castello de Rivoli, among others.
More about his work: here
---
Daniel Steegmann Mangrané, A Dream Dreaming a Dream, 2020, video projection (real-time procedural computer-generated animation), infinite duration, 4-channel sound, black and white, edition of 3. Commissioned and produced by Thyssen-Bornemisza Art Contemporary (TBA21). Exhibition view: How to Tread Lightly, Museo Nacional Thyssen-Bornemisza, Madrid, Spain, 2020. Photo credit: Roberto Ruiz. Courtesy of the artist.