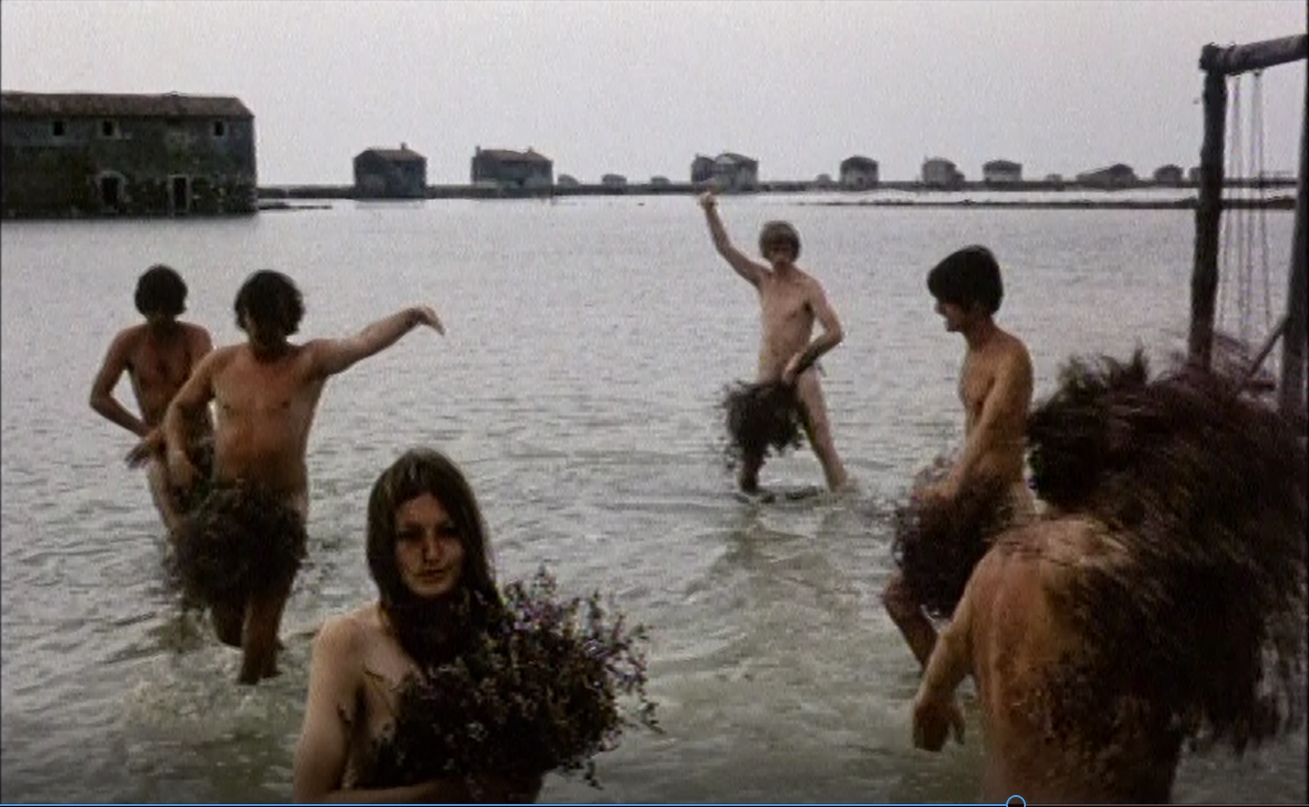 Karpo Godina
---
---
Karpo Godina was born in Skopje in 1943, the son of Viktor Aćimović, photographer, journalist, revolutionary and bohemian and Milena Godina, actress and co-founder of Macedonian State Theatre. He spent his early childhood in Skopje, and adolescence in Maribor. Later, he began shooting 8mm experimental films. In the sixties he studied film, TV radio and theatre direction at the Ljubljana Academy for Theatre, Radio, Film and Television, where he currently teaches as professor of film direction and camera.
In the year 1968  director Želimir Žilnik invited him to Novi Sad to work as a director of photography and editor in the film Early Works. The film was the winner  at the Berlin Film Festival and got the Golden Bear Award. As a director of photograpy in the long feature films Karpo Godina  later collaborated  with many directors such as Bato Čengić, Lordan Zafranović, Ivica Matić, Živojin Pavlović, Dušan Makavejev, Vojko Duletić, Filip Robar-Dorin, Polona Sepe, Dejan Šorak, Stanko Crnobrnja, Zlatko Lavanić, Miran Zupanič …
He, as a DoP, collaborated also in american, english and argentine coproductions. His first long feature film (as a director) was THE RAFT OF THE MEDUSA followed by RED BOOGIE, feature film (1982) and ARTIFICIAL PARADISE, feature film(1990). These three movies were presented on almost all major film festivals world-wide: Cannes, Berlin, London, Los Angeles, Tokyo, Sidney, Melbourne, Toronto, Edinburgh, Istanbul, San Francisco, Rotterdam, Strasbourg and many others. He got more than 40 most important national and international awards. As a director of photography he did 21 long feature films, 26 short films, 12 TV dramas. As an editor he edited five  long feature films, 16 short films, 11 TV dramas and seven  8mm experimental  films.
As a DoP he is a member of  IMAGO-European association DoP-London. IMAGO's jury selected his film THE RAFT OF THE MEDUSA as the most prominent film for the year 1980. He was mentor for directing in 29 student short feature films and these films got around 30 national and international awards. As a jury member he contributed at more than 50 national and international film festivals. Karpo Godina also directed  theatre plays and operas. In the year 2006 he got the Prešeren's award for lifework – the highest state award in the field of arts and culture, in the year 2013 Badjura's award for lifework – the highest art achievement in the field of movie art, in the year 2019 the IRIS award – the award of the Association of Slovene DoP for the highest life achievement. In the year 2011 he got the appellation Professor Emeritus of the University of Ljubljana. At the moment he is just about to start the shooting of his new feature movie.
---
Karpo Godina, About the Art of Love or a Film With 14441 Frames, 1972, Yugoslavia. Courtesy of the artist.