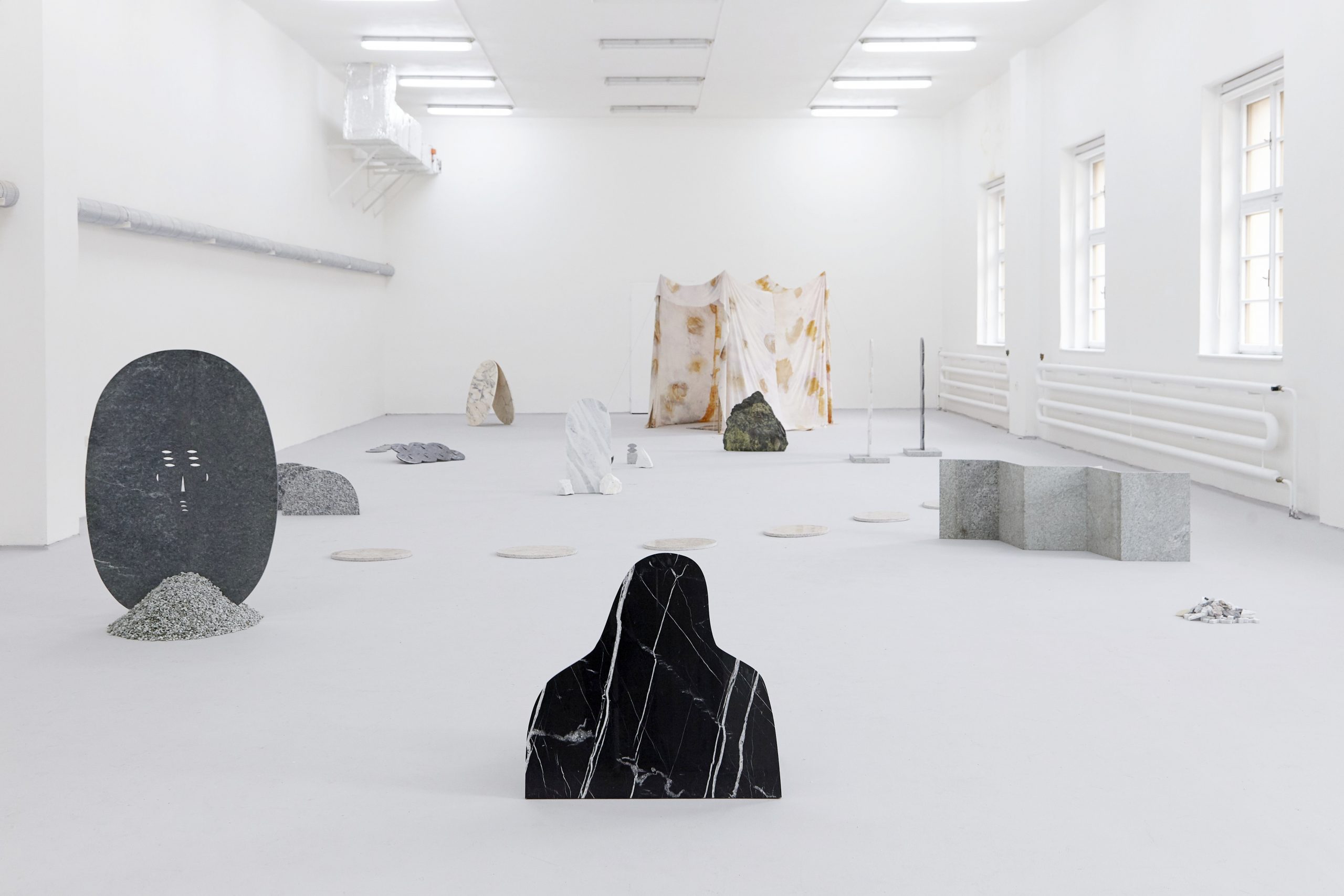 Sári Ember
---
---
Sári Ember (1985, São Paulo, lives and works in Budapest) graduated with a degree in photography from the Moholy-Nagy University of Arts and Design in Budapest.
Ember's practice embraces a variety of media, including most recently stone, ceramics, textile. Employing materials with a strong symbolic value and quoting forms from a large variety of references, she uses the narrative capacity of constellations of objects. Her work questions the nature of representation. Starting from personal and collective stories, her installations offer interpretations of memories, traditions, and rituals.
She took part in various residency programmes, including MuseumsQuartier in Vienna, Futura in Prague (2019), LabMIS and Tofiq House (2014) and Casa Tomada (2013) in São Paulo, Brazil, and Contretype in Brussels (2012). Her works have been exhibited internationally both in solo and group exhibitions in São Paulo, New York, Paris, Lodz, Brno, Berlin, Bratislava and Budapest. In 2017 she received the Campari Art Prize In Torino, and in 2019 the Leopold Bloom Prize in Hungary.
---
Sári Ember, Glorious times, 2019, Karlin Studios, Prague