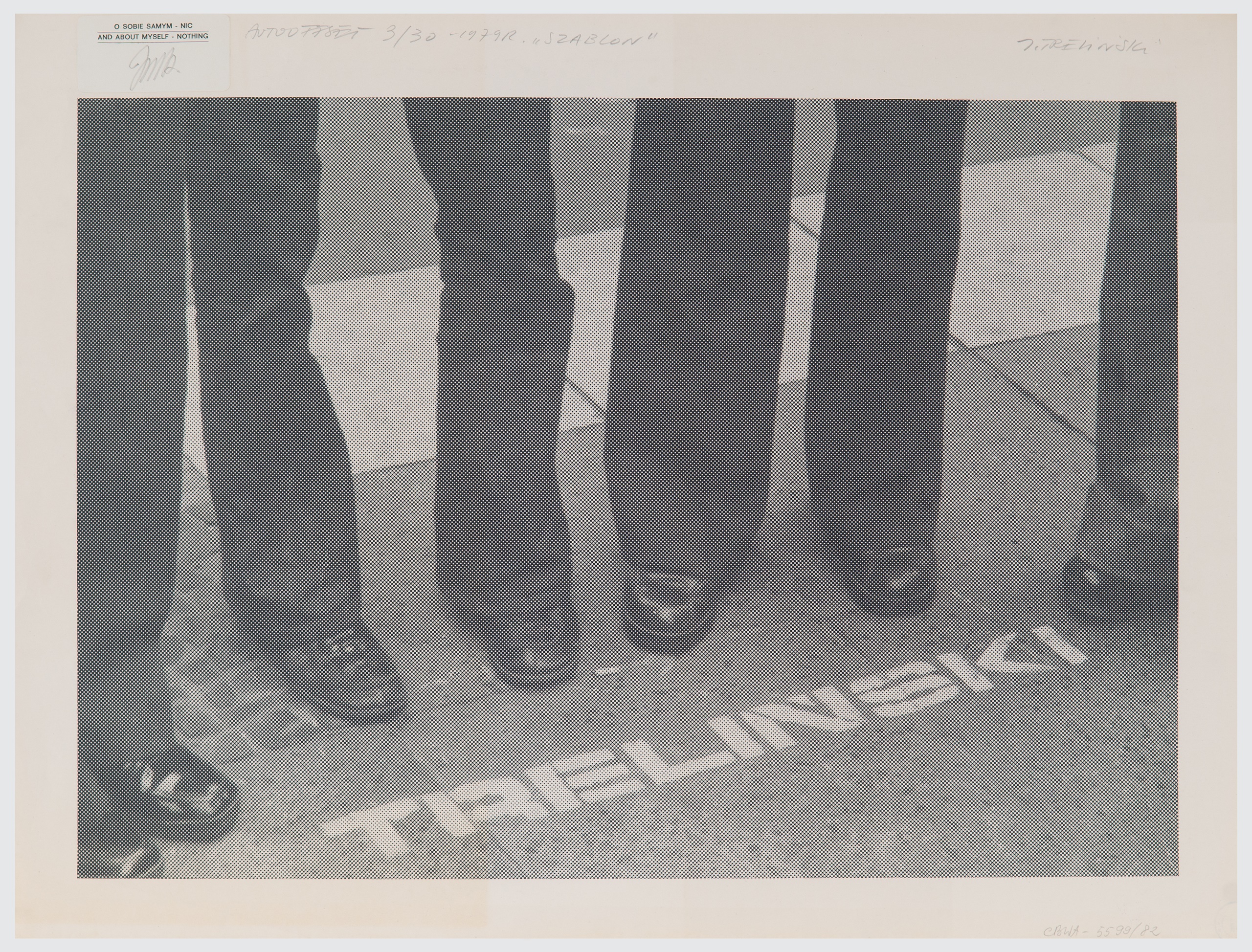 Jerzy Treliński
---
The participation of the artist, Jerzy Treliński, has been curated by Julia Ciunowicz.
---
Jerzy Treliński (b. 1940, Szewna, Poland) obtained his diploma from the State Higher School of Visual Arts (at present the Academy of Fine Arts) in Łódź in 1967. In 1987-1989 he headed the Department of Graphic Design at the Academy of Fine Arts in Łódź. In 1989-1992 he was the rector of the Academy of Fine Arts in Łódź. Since 1972, he has put his name as a graphic sign – often repeated many times – on various objects (an art book, a postcard, a stamp) and during various actions, also in public space (flags decorating a city, an inscription in a landscape). His interventions in the May Day parade are considered the most radical. He has presented his works in many countries in Europe, the United States, South America and Asia. He is also a winner of many awards and distinctions, including the Knight's Cross of the Order of Polonia Restituta and in 2010 the Gold Medal for Merit to Culture Gloria Artis.
---
Jerzy Treliński, Szablon, 1979, autooffset, paper, 55.5 x 71 cm. Courtesy of the artist and Zachęta Gallery.