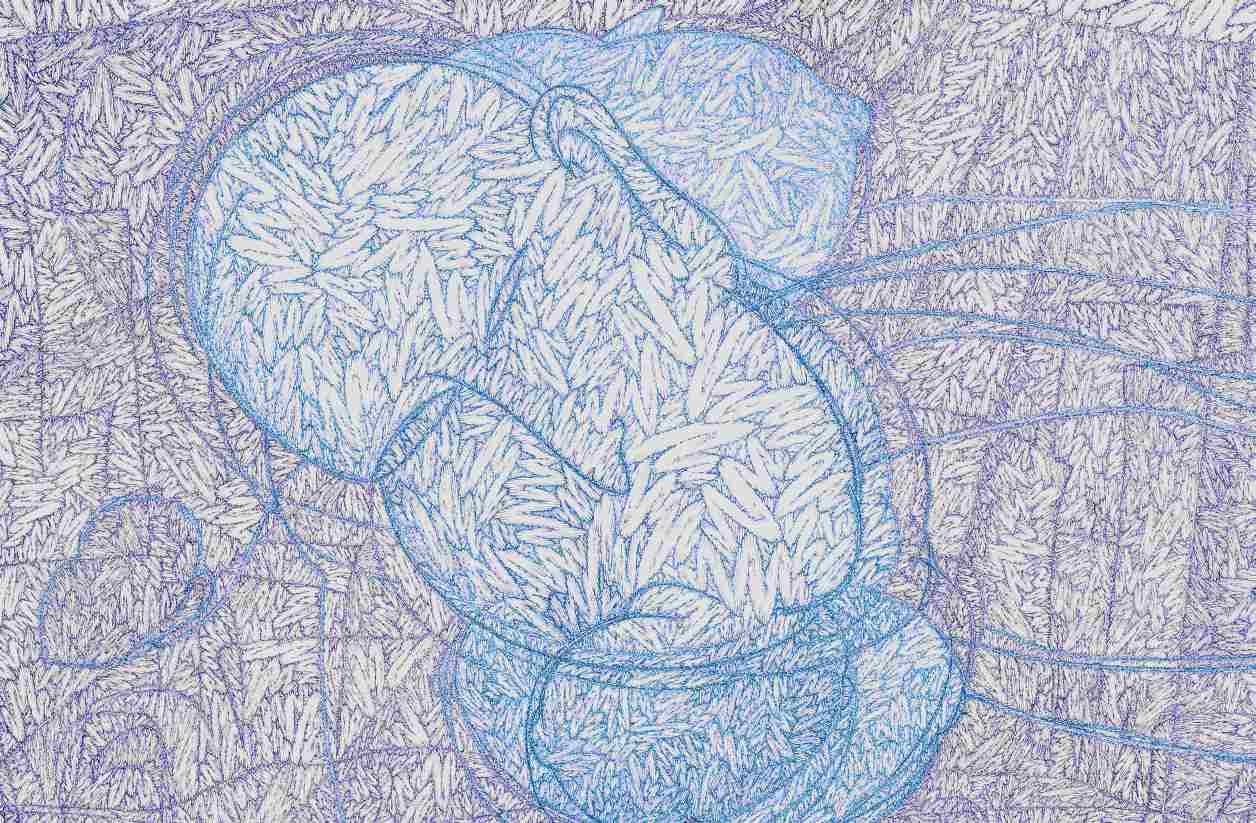 Achraf Touloub
---
---
Achraf Touloub, born 1986 in Casablanca, Morocco, lives and works in Paris.
The paintings and drawings of Achraf Touloub are developed around the idea that the times we currently live in are characterized by their tendency to stretch reality through multiplied parallel dimensions, having as first consequence the redefinition of our means of perception. Touloub's pictorial language is conceived as an immersive paradox, in which texture is meant to reveal, as well as to hide. The ever-present interfaces, the capacity of images and the increasingly blurry distinction between information flux and sensory experiences are the starting points of his compositions.
---
Achraf Touloub, Pandæmonium, 2018, ink and acrylic on paper, 107 x 147 cm; frame: 110 x 150 x 4.5 cm (each), Framed diptych: 110 x 300 x 4.5 cm. Photo: Trevor Good. Courtesy of the artist and Plan B Gallery.