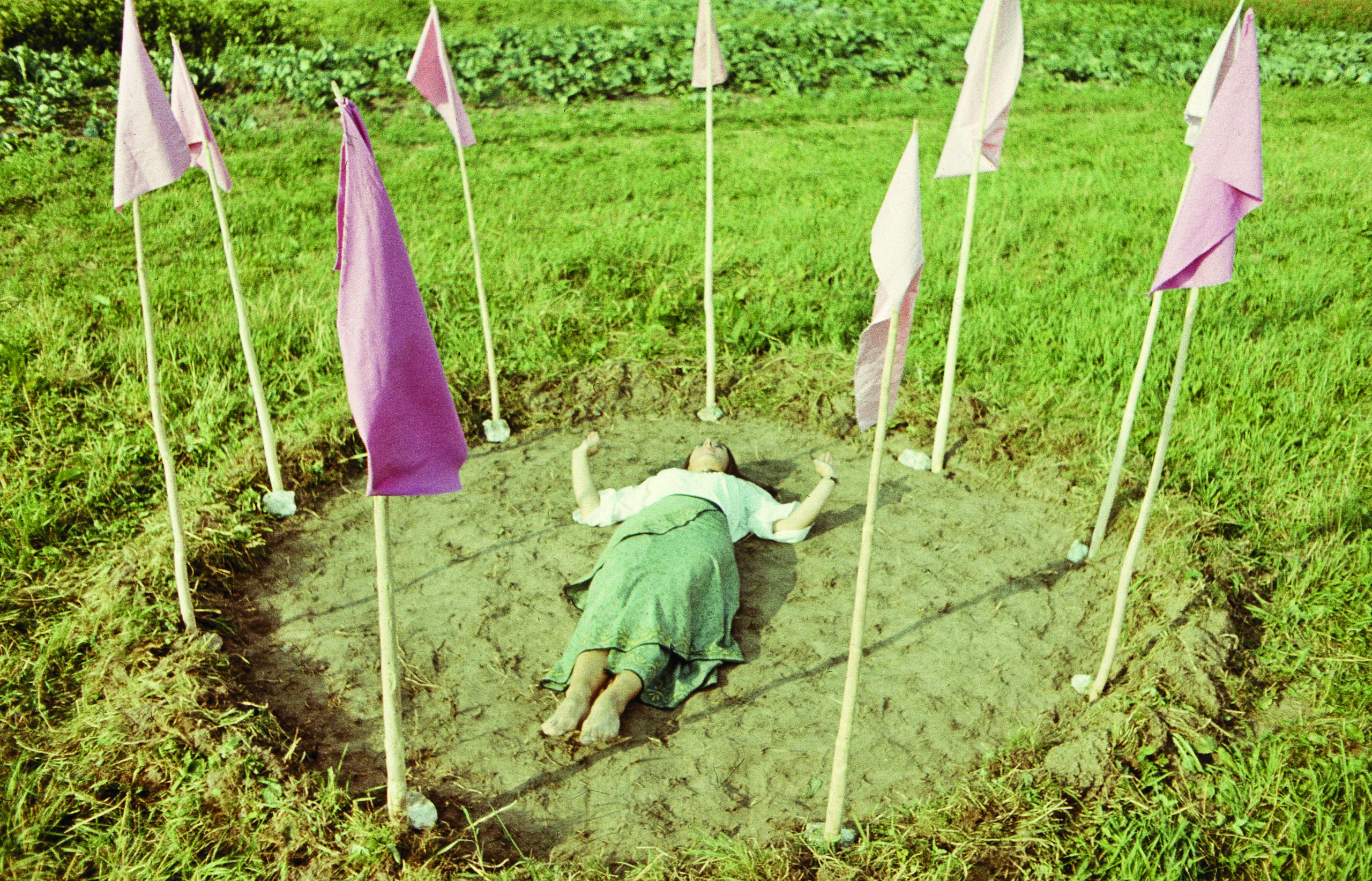 Maria Pinińska-Bereś
---
---
Maria Pinińska-Bereś (1931-1999) was one of the leading figures of the Polish feminist art movement. Primarily, she was a sculptor – her characteristic soft, pink sculptures questioned the social reception of femininity and female sexuality. She also organised small-scale outdoor performances and gallery events.
Maria Pienińska-Bereś studied sculpture at the Academy of Fine Arts in Cracow. The artist's style started to form soon after graduating; The Birth, made in 1958, was the first pink sculpture. In the early-1960s, Pinińska began to lean towards more abstract forms. The Rotunda series combines heavy, concrete structures and soft, textile bases. Her interest in the female body was revealed in the Lady with a Bird. Then in the Corsets series, she used papier-mâché to portray the social image of women shaped by male desires. Around the mid-1970s, she used sponges, cushions, and other fabrics in pinks and whites to create soft, oval delicate forms (complemented by poetic titles) that questioned stereotypical femininity.
In 1983 Pinińska's works were exhibited at the 17th International Biennale in Sao Paulo. Two of her works were shown at the exhibition 'The World Goes Pop' in Tate Modern in London (2015/2016).
---
Maria Pinińska-Bereś, Landscape Annexation, 1980, performance documentation. Courtesy of Maria Pinińska-Bereś and Jerzy Bereś Foundation & Galeria Monopol.