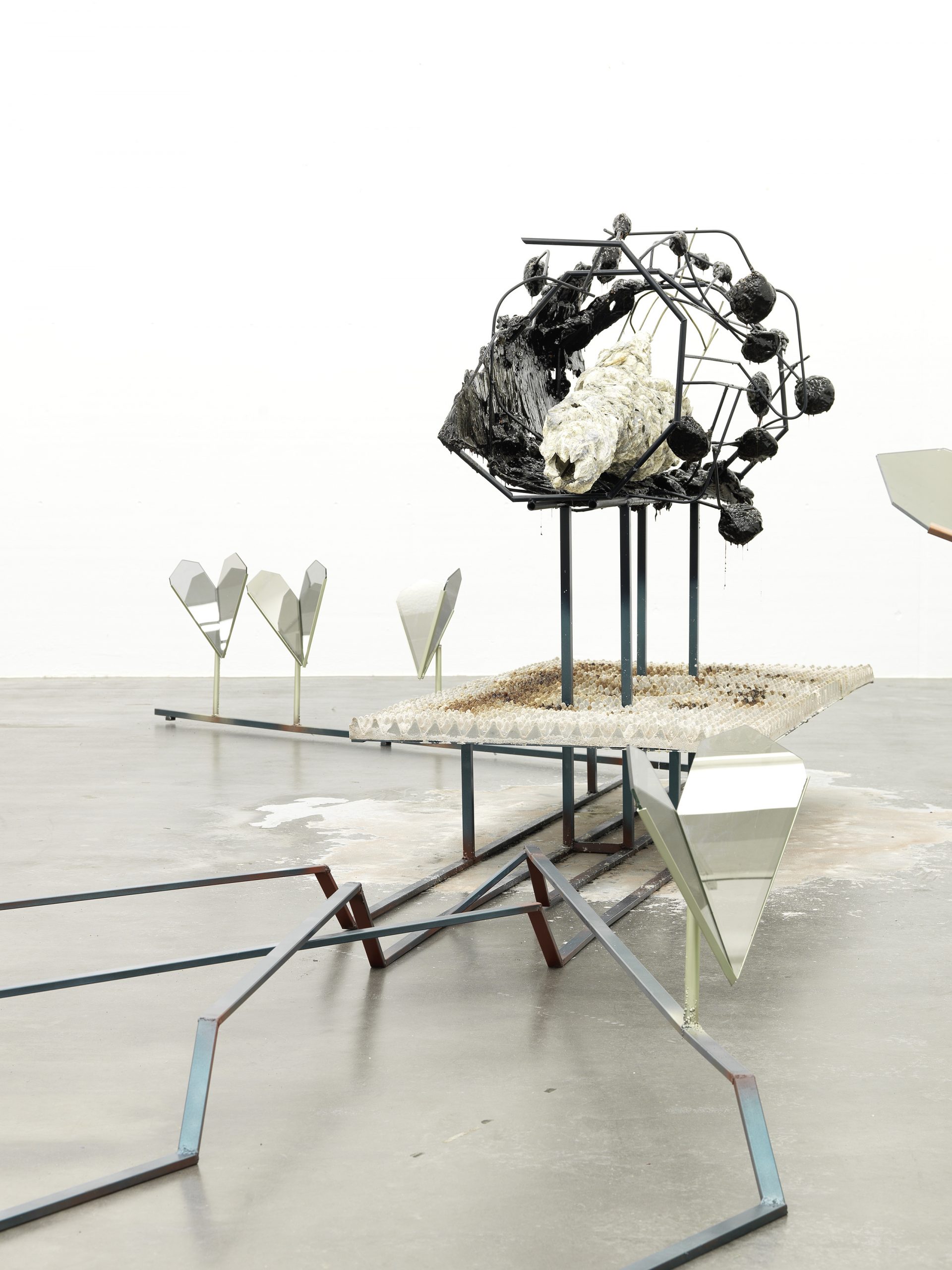 Agata Ingarden
---
---
Agata Ingarden (b. 1994, Krakow, Poland) lives and works in Paris, France. She works with multiple media including installation, sculpture and video. Her practice is driven by material research as well as investigations in post-humanities, science fiction and mythical narratives. She studied from 2013 to 2018 at ENSBA Paris (masterclass 2018). In 2016, she had a one-year experience at Cooper Union School of Art in New York.
Her works have been exhibited in multiple events:  From 2019 until 2021 she participated in numerous group exhibitions including Futur Ancien, Fugitif at at Palais de Tokyo, Paris, Foncteur d'oubli at Frac, île-de-France; Boom selection at Mo.Co, La Panacee,  Montpellier in France, Silesian Museum Katowice, Poland, Ei at Nassauischer Kunstverein Wiesbaden in Germany, Alles war klar at Künstlerhaus Vienna in Austria, World of earth at Kunstfort bij Vijhuizen in The Netherlands, at High Art Gallery, Paris or Kraupa-Tuskany Zeidler Berlin in Germany. 
She also had several solo and two-person exhibitions like Heartache at Soft Opening, London, in the UK, Hot House at Berthold Pott Gallery Cologne in Germany, Dom at Piktogram Gallery, Warsaw in Poland, The Future in Reverse together with Agniezka Polska at East Contemporary, Milan in Italy or Warm Welcome together with Konstantinos Kyriakopoulos at Exo Exo, Paris. In September this year she will exhibit at Pinchuk Art Center Kiev as part of the group show of shortlisted artists for the Future Generation Art Prize. In 2022 she will exhibit solo at Schinkel Pavillon, Berlin (curated by Soren Grammel) and at Museum unter Tage, Bochum, in Germany (group). Agata Ingarden is represented by Berthold Pott, Cologne, Germany and Piktogram, Warsaw, Poland.
---
Agata Ingarden, Like mushrooms after rain, 2018, coated metal, acoustic foam, crystalised in salt, carbonised sugar, oyster shells, double-sided mirror, 1000 cm x 400 cm x 260 cm. Exhibited: Agata Ingarden, solo exhibition Hot House at Berthold Pott, Cologne, March-April 2019. Courtesy of the artist.