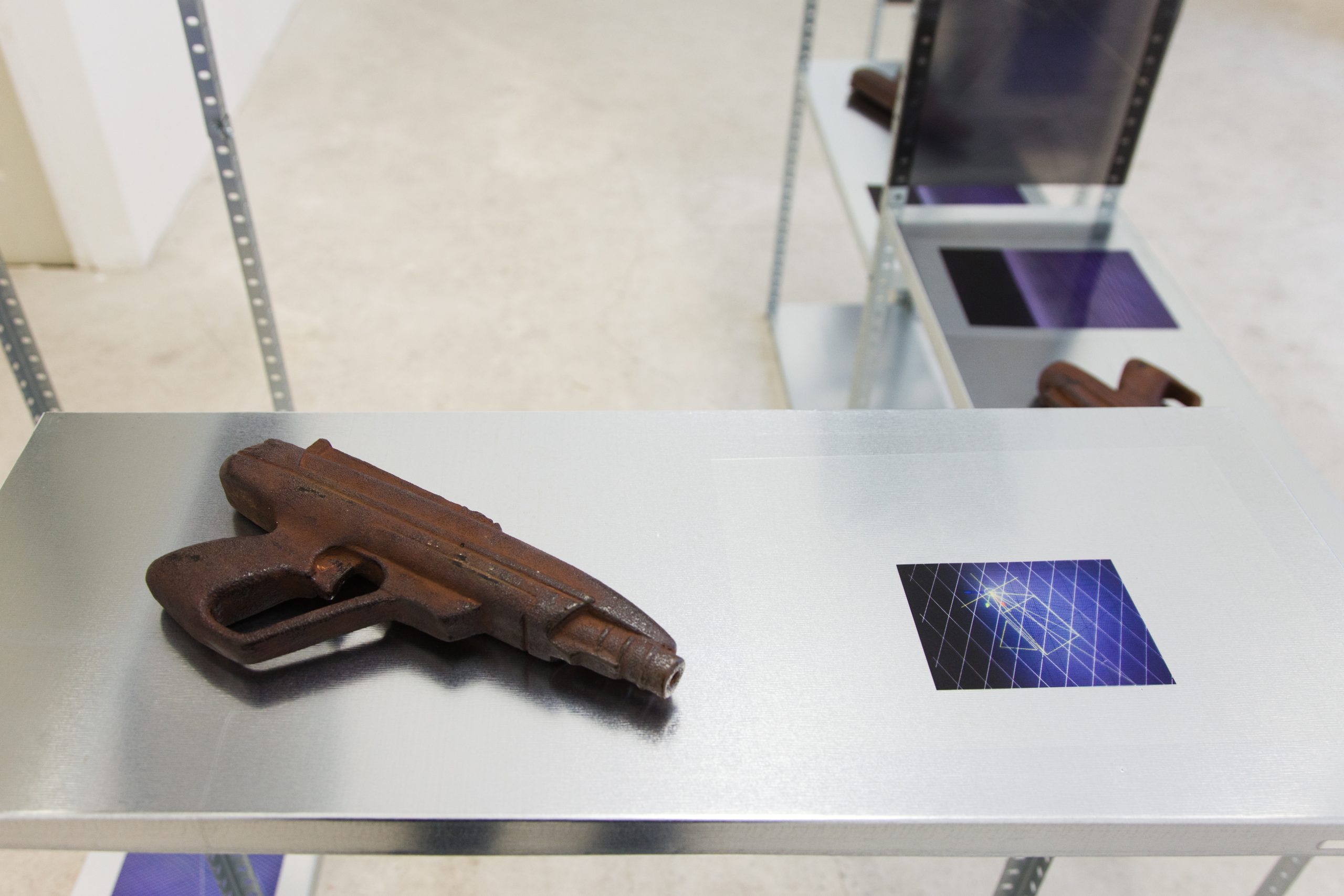 Flaviu Rogojan
---
---
Flaviu Rogojan (b. 1990) is an artist and curator from Cluj- Napoca. Using references from technology, video games, and internet culture, he deals with different aspects of the layered worlds we live in, navigating both online and offline spaces. Mixing obscure factoids and nerdy stories while drawing inspiration from conceptual art strategies, his projects weave together different fictions and narratives.
He is a founding member and part of the Aici Acolo curatorial collective, a pop up gallery project in Romania, transforming unused or abandoned spaces into temporary art spaces for young artists.
---
Flaviu Rogojan, Raygun, 2017, Digital Prints on translucent PVC, dimensions variable. Ceramic Pistols, 2 models, Edition of 9. Photo credit: Flaviu Rogojan. Courtesy of the artist.