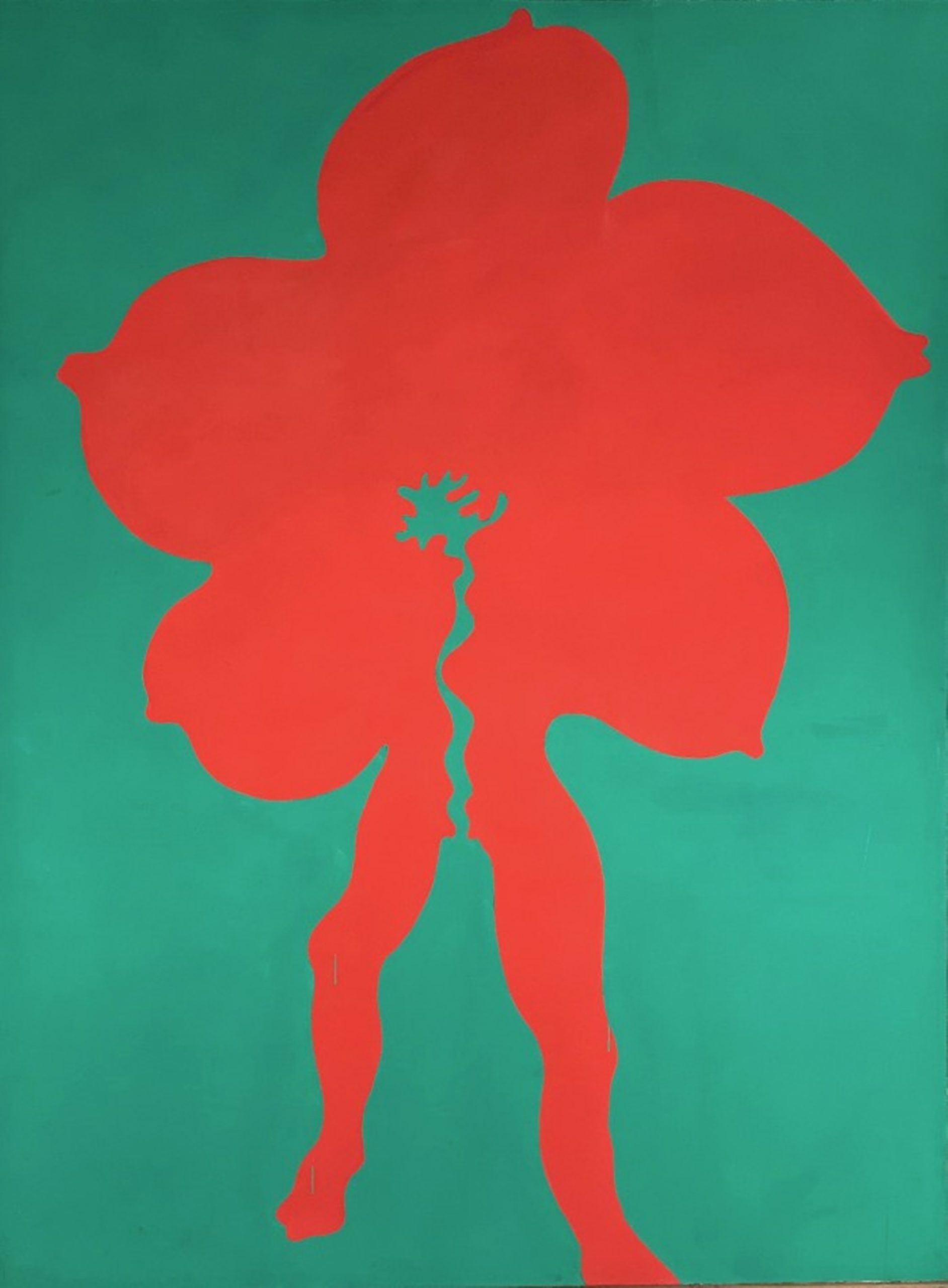 Jan Dobkowski
---
The participation of the artist, Jan Dobkowski, has been curated by Julia Ciunowicz.
---
Jan Dobkowski (b. 1942, Lomza, Poland) lives and works in Warsaw. He studied at the Faculty of Painting of the Warsaw Academy of Fine Arts. Between 1967 and 1979 he co-founded the Neo-Neo-Neo group with his friend Jerzy Zieliński. Dobkowski's painting style is characterized by flat, smoothly painted and silhouetted forms reminiscent of the human figure, a precise, wavy and decorative line and contrasting color combinations. Saturated with vitality and eroticism, Dobkowski's works are an affirmation of nature. His works are in the collections of, among others, the Art Museum in Łódź, the National Museum in Warsaw, the National Museum in Wrocław, the National Museum in Poznań, the R. Guggenheim Museum in New York and in many private collections in Poland, Sweden and Denmark, USA, Switzerland, France.
---
Jan Dobkowski, Flower, 1969, oil on canvas, 198,8 × 151 cm. Courtesy of the artist.