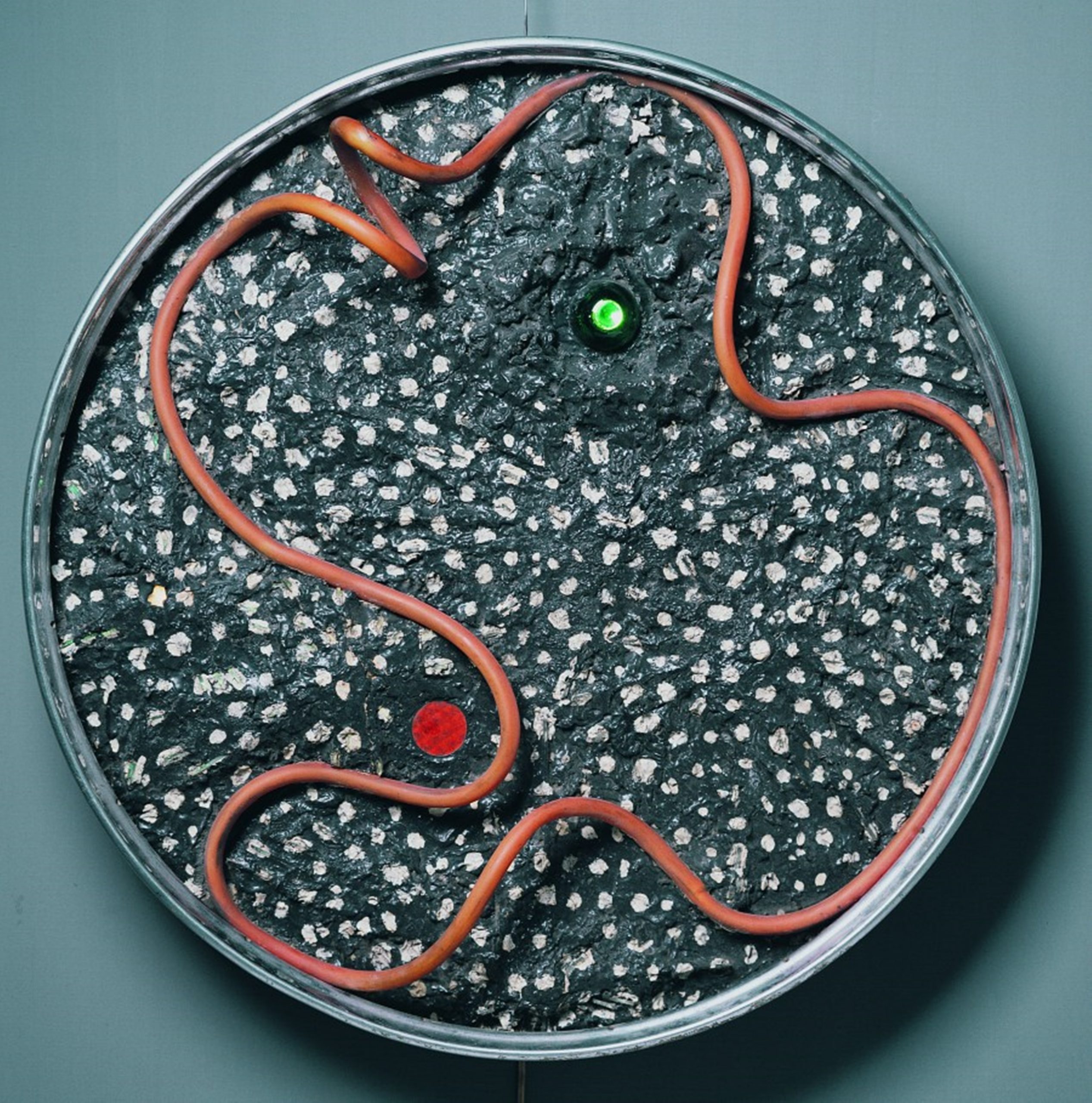 Włodzimierz Borowski
---
The participation of the artist, Włodzimierz Borowski, has been curated by Julia Ciunowicz.
---
Włodzimierz Borowski (b. 1930, Kurów, Poland – d. 2008, Warsaw, Poland) was a painter, creator of environments, happenings and installations. In the years 1952-55, he studied art history at the Catholic University of Lublin. Between 1958 and 1963, he created assemblages – the so-called Artons – out of plastics, trash, organic elements. In 1966, he began to create his first Syncretic Shows, thanks to which he became one of the pioneers of performance art in Poland. He was part of the Wrocław '70 Art Symposium. After 1980, he participated in the so-called independent culture movement. Here are some of his major performances : Prawda object, Multimedia Meetings "The Art of Energy Mediation", BWA Katowice (1995); In the third month after the Raven's Day , Galeria Moje Archiwum, Koszalin (1995); Pedagogical Table Poem , Galeria Grodzka BWA Lublin (1995); Monsieur Butterfly , Galeria Działań, Warsaw (1998); Not live (Artony) – 6th International Art Meetings KATOWICE 2007, BWA Katowice (2007).
---
Włodzimierz Borowski, Arton A, 1958, assemblage, diameter 65 cm. From the collection of the National Museum in Wrocław. Photo credit: photographic studio of the NMW.