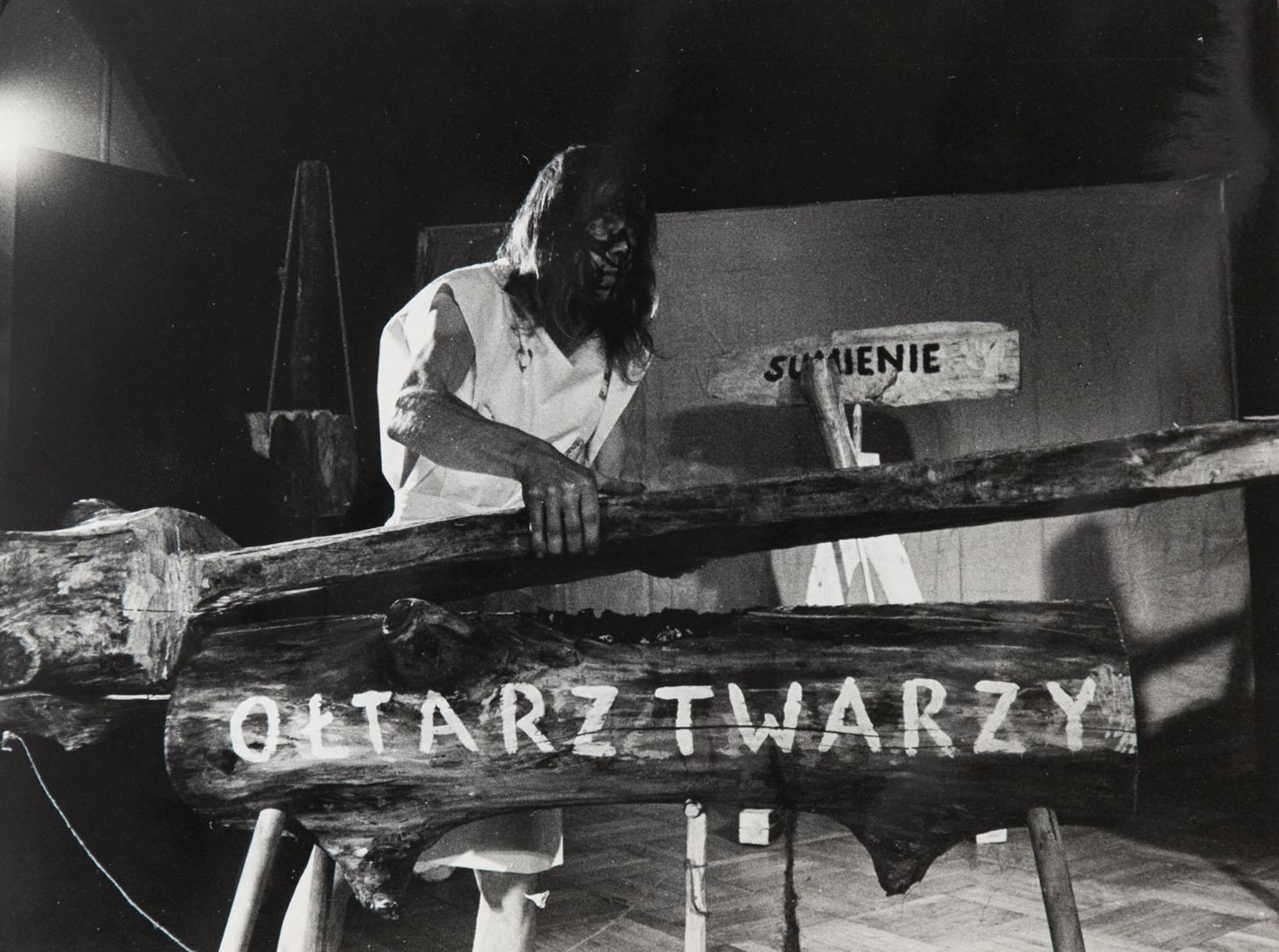 Jerzy Bereś
---
The participation of the artist, Jerzy Bereś, has been curated by Julia Ciunowicz.
---
Jerzy Bereś
(b. 1930, Nowy Sacz, Poland – d. 2012,
Kraków
, Poland) was a Polish sculptor and author of happenings. As a student of Xawery Dunikowski, he used his body as one of the fundamental elements of his creative material. He has also performed actions that are like disputes with famous 20th-century art historians, such as Witkacy, Kantor or Duchamp. He had his first solo exhibition in 1958 at the House of Artists in Cracow. In 1968 Bereś presented his first artistic manifestation,
Prophecy I
, at the Foksal Gallery in Warsaw. It opened a whole series of manifestations being a commentary to politics, religion, art and philosophy. It was followed by actions called "masses" by the artist, in which he addressed major Polish issues, including Romantic Mass, Political Mass, Polish Mass. He participated in the Wrocław '70 Art Symposium. In 1997, he was awarded the Officer's Cross of the Order of Polonia Restituta and in 2011, the Gloria Artis Gold Medal.
---
Jerzy Bereś, The Face Altar, 1974, documentation of action on 9th December 1974, Palace of Culture and Science. From the collection of the National Museum in Wrocław. Print: photography studio of the National Museum in Wrocław.