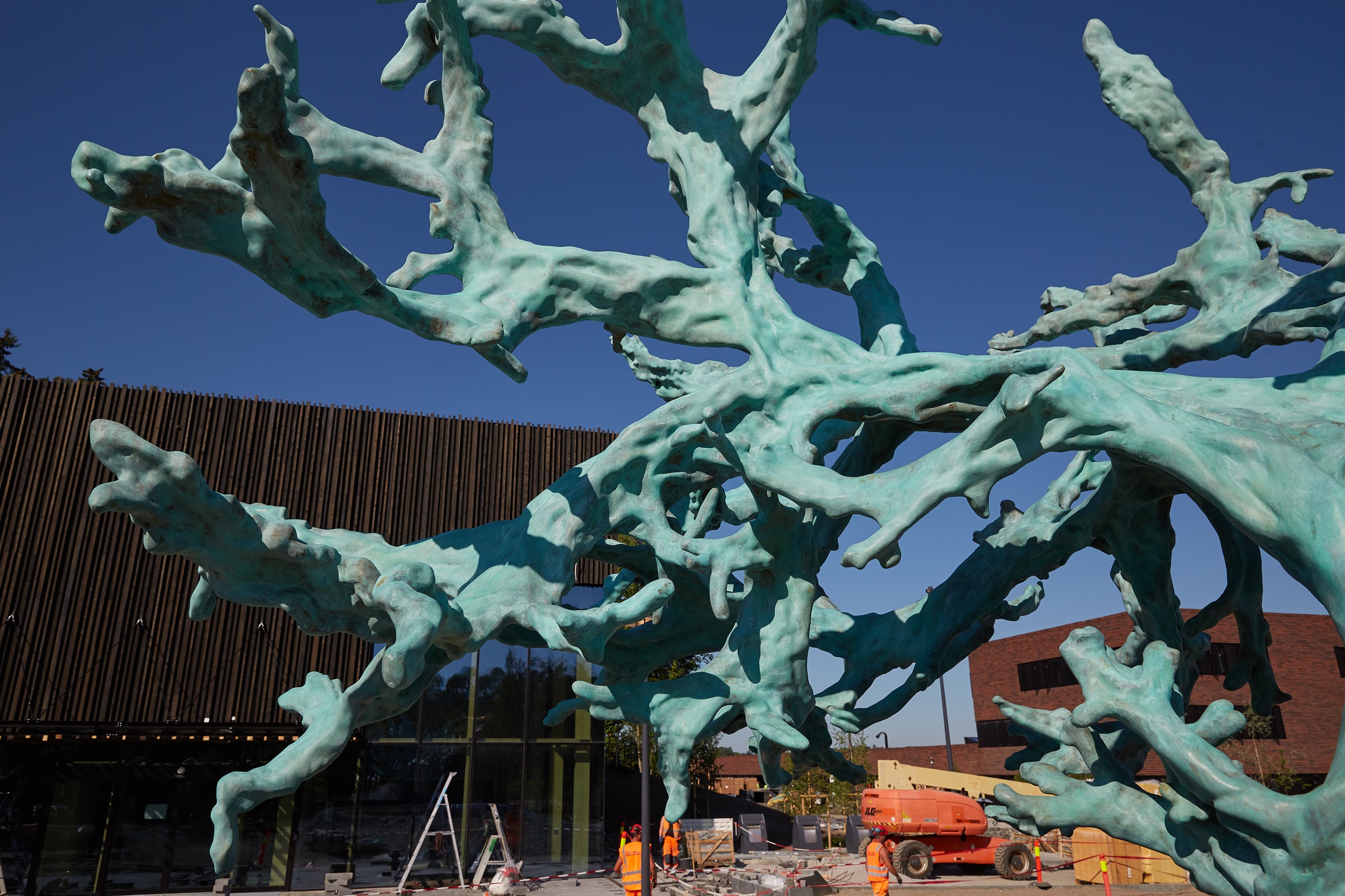 Kathrin Schlegel
---
---
Kathrin Schlegel (b. 1977, Nordhorn, Germany) lives and works in Amsterdam. She studied at the AKI Academy of Art & Design in Enschede, the Netherlands, and at the Art Academy in Muenster, Germany, class Guilliaume Bijl/Timm Ullrichs. She also holds an MFA degree in Art and Public Space from the Sandberg Institute, Amsterdam. Since 2000 she has been exhibiting in individual and group shows in Germany, the Netherlands, Finland, China, and the USA, and she participated in several public commissions both in the Netherlands and abroad.
Kathrin Schlegel's work is typically site-specific and research-intensive. From subtle interventions, audiovisual and archival projects to room-filling installations and monuments in public space: the location and context of presentation are key to her practice. Schlegel works in dialogue with a given setting and tries to uncover its (forgotten) layers of meaning. Often, her artworks are transhistorical (and at times transcultural) in nature. She combines present-day technologies with traditional craftsmanship, and contemporary renderings with historical artefacts, addressing the historicity of manufacturing processes as she looks for connections between past and present. Throughout her artistic career, there are particular fields of interest that she keeps coming back to, such as (material and immaterial) cultural heritage in relation to the present, the loss of spiritual guidance due to secularization, the question of sustainability and the destruction of our natural environment, and the implications of technological progress. Schlegel is not a cultural pessimist though; her works provide opportunities for reflection, and sometimes even propose (partial) solutions. She considers a work successful when it allows people to see their surroundings in a different light, and when it provides new perspectives on an existing situation. While her research method is quite discursive, and the research process part of her work, the end result is supposed to be visually strong – a poetic image that is both clear and complex.
---
Kathrin Schlegel, Feeding From The Tree Of Knowledge, 2020, a monumental bronze sculpture 3,0 m x 3,2 m x 4,75 m attached to an artificial rock of fibre infused pigmented architectonical concrete of 2,5 m x 2,5 m x 0,95 m – that surmounts an artificial elevation/ sloping lounging hill (approx. 20m x 11m x 2m) inserted in the landscaping design to form the centre of the new park scape of the Clock Axis. Campus Ås, Norwegian University of Life Sciences (NMBU), Oslo, Norway, commissioned by KORO, Norway.