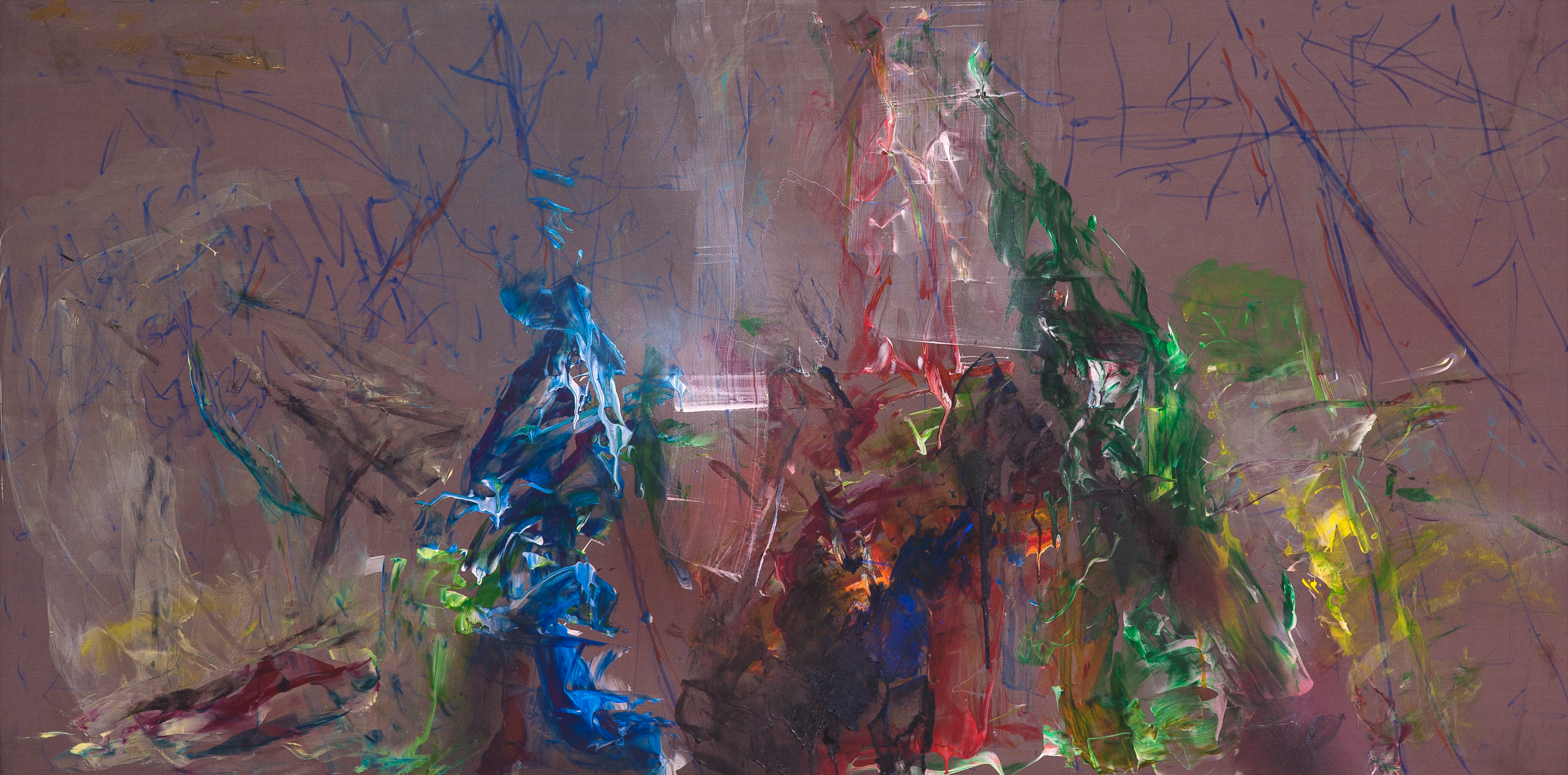 Ioan Sbârciu
---
---
Ioan Sbârciu, (b.1948 in Feldru, Bistrita-Nasaud County), is one of the most important Romanian painters of his generation.
Sbarciu was a professor at the University of Art and Design in Cluj-Napoca (UAD), where he acted successively as Head of the Painting Department, Dean, Rector and Honorary Chairman of the Senate of the University. His teaching activity and his distinctive style of painting acted as a powerful incentive and point of reference for several generations of young Romanian artists, including his students Adrian Ghenie, Victor Man, Serban Savu, Marius Bercea and Alin Bozbiciu.
Since 1973, Sbarciu exhibited his works across Europe, America, and Japan. In the last decade, Sbarciu collaborated extensively with the German artists Markus Lüpertz for two major exhibitions: "The Mystery of Friendship", in 2005, at the Art Museum in Cluj-Napoca, and "Landscape, Man and Work. The Art That Sets the Rules", in 2007, at The National Brukenthal Museum in Sibiu, Romania.
Sbarciu's works are found in the state collection of national museums in Romania, such as MNAC in Bucharest, the Fine Arts Museum in Cluj, and Complexul Muzeal Bistrita-Nasaud, as well as in major international collections, such as the Centre Pompidou, Paris, France, Dresdner Bank in Stuttgart, Germany, Central Bank of the Netherlands Art Collection, Amsterdam, etc.
Ioan Sbarciu's highly expressive work is inspired by mythology, classicism and the riddles of the Transilvanian landscape. Growing up, he spent many hours in the untouched Rodna Mountains with their glacier lakes, primeval forests and hidden caves. Sbarciu observes that mystery slowly but surely seems to disappears from our world – this is a central element in his paintings. Suggestion and intuition are more important than representation; it is the viewer who is responsible for the interpretation.
---
Ioan Sbârciu, The Cinder Forest, 2017, Oil, acrylic and pastel on canvas, 100 x 200 cm. Courtesy the artist, Ferri de Boer Collection, Netherlands and Galerie Ron Mandos, Amsterdam