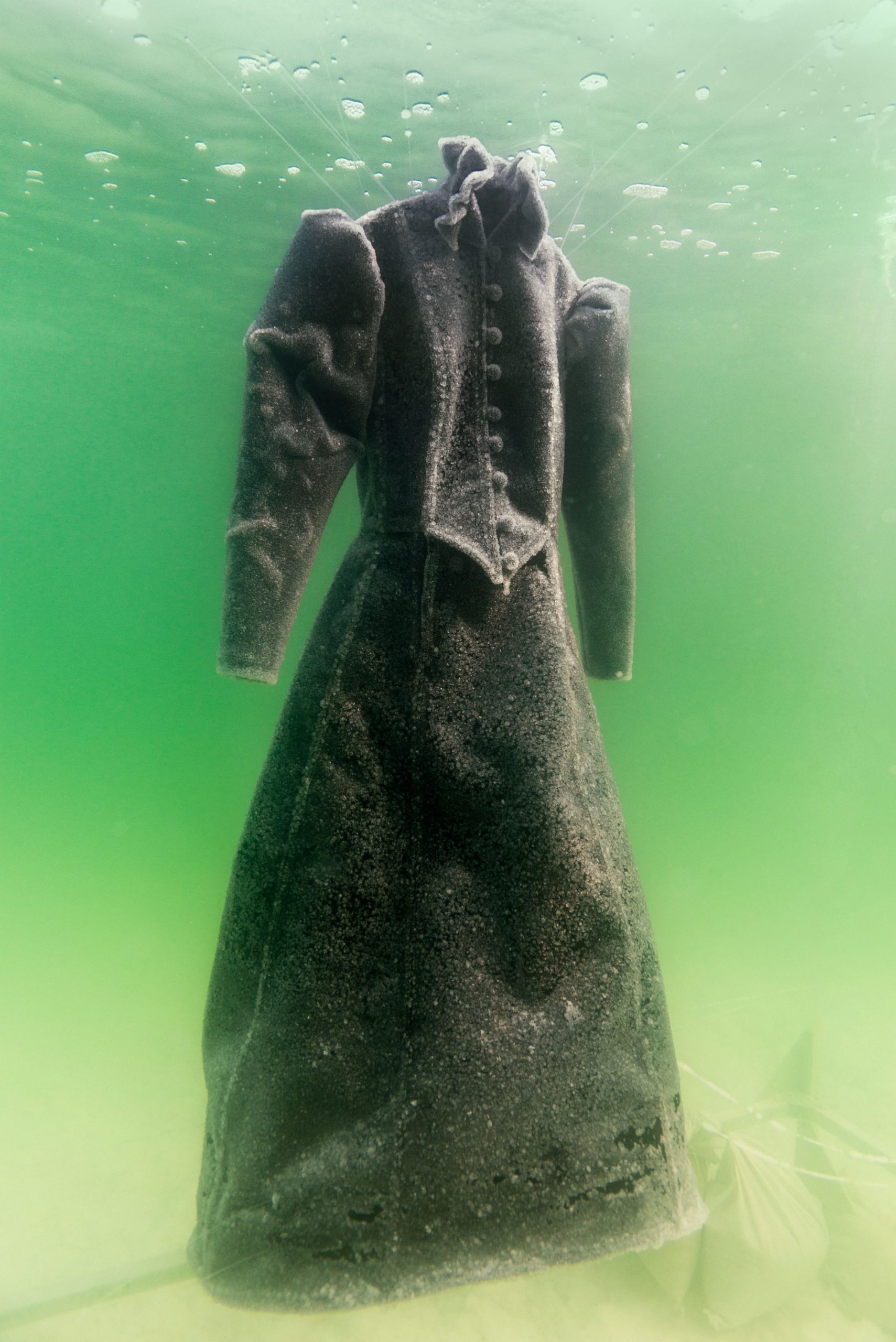 Sigalit Landau
---
---
Sigalit Landau (b. 1969, Jerusalem), an interdisciplinary artist who works with installation, video, painting, photography, and sculpture. She graduated from the Bezalel Academy of Arts and Design in Jerusalem in 1994.
Landau's work has been exhibited in leading venues around the world. Her one-person shows include: Temple Mount, The Israel Museum, Jerusalem (1995); VoorWerk 5, Witte de With Center for Contemporary Art, Rotterdam (1996); Resident Alien I, Documenta X, Kassel (1997); The Country, Alon Segev Gallery, Tel Aviv (2002); Carcel de Amor, Museo Reina Sofia, Madrid (2005); Bauchaus 04 (performance), The Armory Show, New York City (2005); The Endless Solution, Tel Aviv Museum of Art, Tel Aviv (2005); The Dining Hall, KW Institute for Contemporary Art, Berlin (2007); Projects 87: Sigalit Landau, The Museum of Modern Art, New York City (2008); Salt Sails + Sugar Knots, Kamel Mennour Gallery, Paris (2008); One Man's Floor Is Another Man's Feelings, The Israeli Pavilion, 54th International Art Exhibition—la Biennale di Venezia (2011); Caryatid, The Negev Museum of Art, Beersheba (2012); Infinite Games, Solyanka State Gallery, Moscow (2012); Margin, Műcsarnok Kunsthalle, Budapest (2013); The Ram in the Thicket, Ginza Maison Hermès, Tokyo (2013); Phoenician Sand Dance, MACBA, Barcelona (2014); Moving to Stand Still, Koffler Centre of Fine Arts, Toronto (2014); Better Place, cellule516, Marseille (2015); The Experience of Auschwitz, MOCAK, Krakow (2015); Shelter, Place des Arts, Musée d'art contemporain de Montréal, Montreal (2015); Miqlat, Musée d'art et d'histoire du Judaïsme, Paris (2016); Sorrow Grove, Wiener Festwochen, Vienna (2016); Growth and Change: Sigalit Landau, Jewish Federation, Cleveland, Ohio (2019); Sea Stains, Mishkenot Sha'ananim, Jerusalem (2019); Salt Years, Museum der Moderne Salzburg (2019).
Landau was the recipient of the 1993 Jewish National Fund (USA) Sculpture Award; the 2000 Times/Artangel Open Commission, London; the 2004 Nathan Gottesdiener Foundation Israeli Art Prize, Tel Aviv Museum of Art, Tel Aviv; the 2004 Beatrice S. Kolliner Award for Young Israeli Artists, The Israel Museum, Jerusalem; the 2007 Dan Sandel and the Sandel Family Foundation for Sculpture Award, Tel Aviv Museum of Art, Tel Aviv; and the 2016 Sandberg Prize for Israeli Art, The Israel Museum, Jerusalem, among others. In 2017 Landau received an Honorary Doctor of Philosophy from the Ben-Gurion University of the Negev, Israel and she was conferred the title of Chevalier in the 'Ordre des Arts et des Lettres' by the French Government; Honorary Associate degree from the Open University of Israel (2019) and Honorary Doctor of Philosophy degree from the Hebrew University, Jerusalem, Israel (2020).
---
Sigalit Landau, Salt-Crystal Bridal Gown III, 2014, Archival inkjet print, 80 x 53.5 cm. Courtesy Sigalit Landau studio and Ekard Collection, The Netherlands