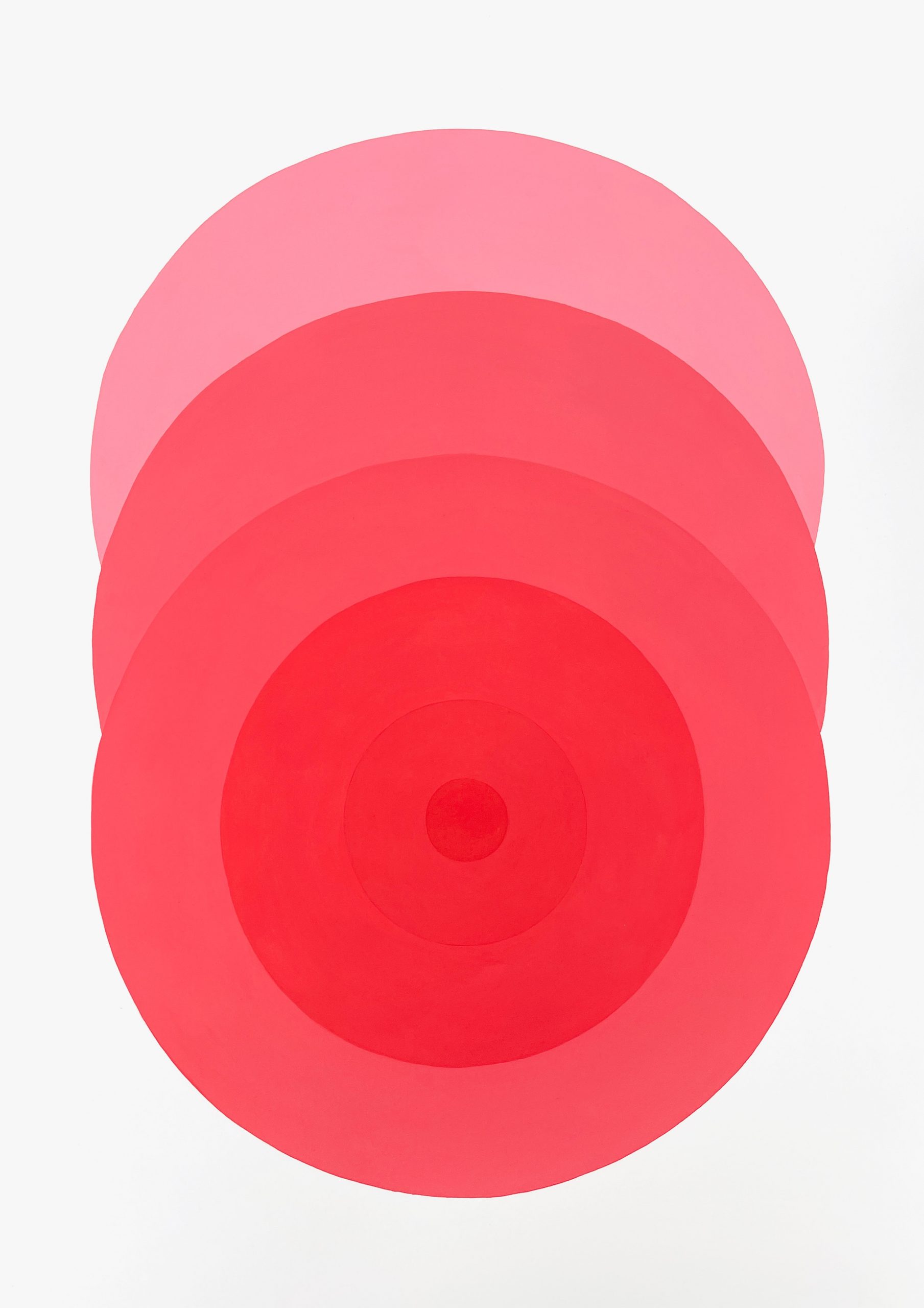 Mihaela Hudrea
---
---
Mihaela Hudrea (b.1989, Cluj-Napoca) holds an MA from KASK School of Arts Gent, Belgium and a BA from the University of Art and Design Cluj-Napoca, Romania.
With her work, the artist opens a dialogue through her personal interests, which connect to universal issues, from scientific questions to environmental concerns. She creates a visual and conceptual mapping, by using different materials and ideas rooted in our ephemeral condition. Mihaela is intrigued by the objectiveness of science and how it influences the way we see the world. Through her practice, the artist explores a deeper understanding of our surrounding environment.
---
Mihaela Hudrea, Untitled, 2021, vinyl paint on paper, 49 x 70 cm.