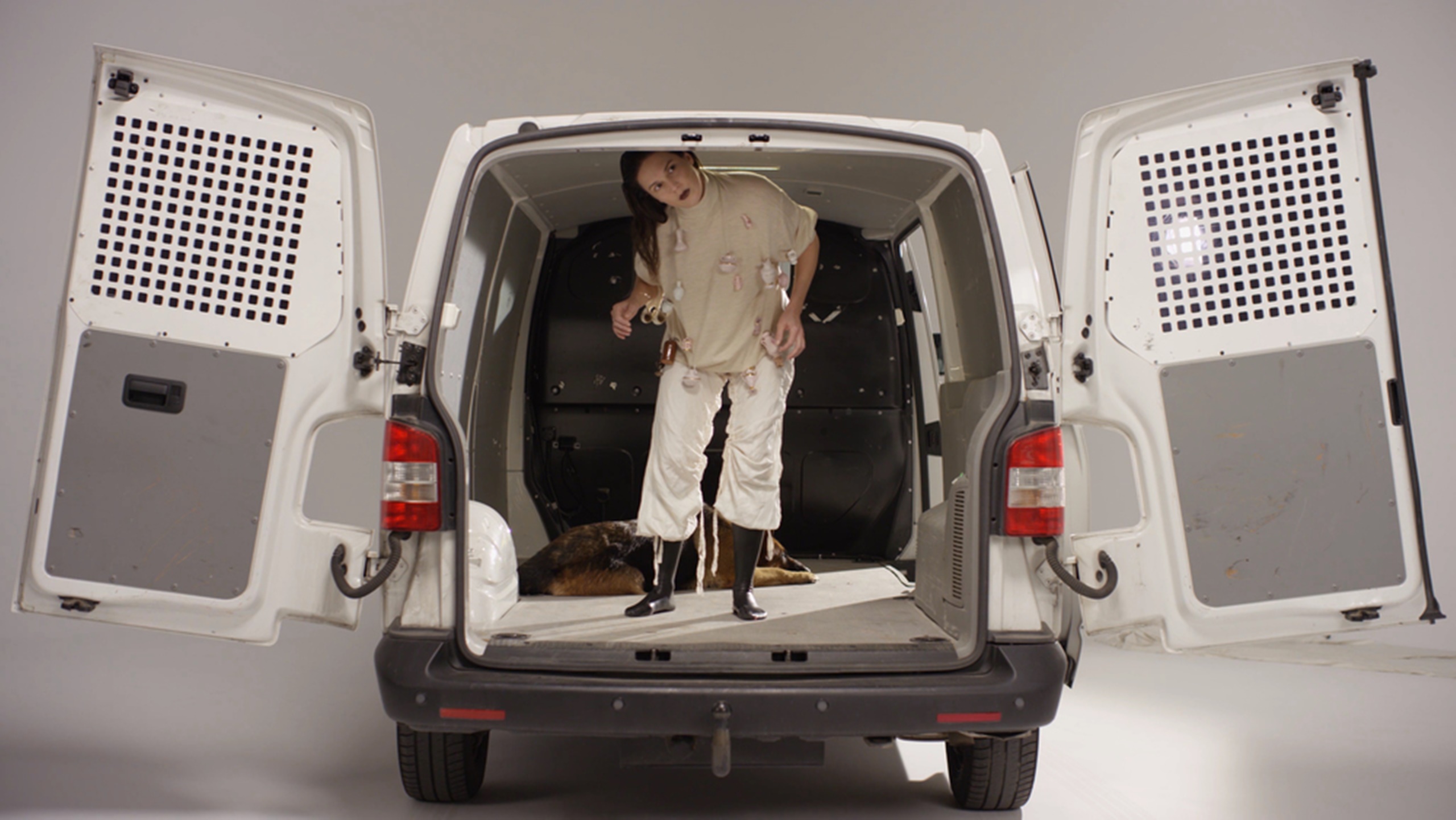 Daniela & Linda Dostálková
---
---
Daniela & Linda Dostálková work as a duo, live in Prague, Czechia. Linda graduated from Werkplaats Typografie in Arnhem (2015) and Scenography at the Academy of Music and Performing Arts in Brno (2005). She was a researcher at Jan van Eyck Academy in Maastricht (2016). Daniela and Linda studied at the Academy of Fine Arts in Warsaw, Department of New media, prof. Grzegorz Kowalski (2005). Both sisters work as curators at PLATO Ostrava. Represented by Piktogram Gallery in Warsaw.
The work of Daniela & Linda Dostálková deals with a concept of the autonomous hybrid social 'art practice'—blurring the lines between disciplines, challenges accepted distinctions, in the questioning of identity. They trace unexpected articulations of alternative/commodified forms of organizations that are based in the art world and its institutional structures; understanding social phenomena, objects, things, and concepts and the fluidity of boundaries between them. Both sisters approach art as a form of articulation that deals with the ways by which a commodity and its economic environment activate us. They examine the complex problems faced today by animal welfare activists, the strategies of persuasion of their campaigns and the visual language they draw on. They investigate what role do charismatic and non-charismatic species and the desirable or undesirable "wildness of nature" play in those campaigns.
Selected exhibitions: LISTE Art Basel with Piktogram, 2020; Resist like Woods, curated by Edith Jeřábková, Woods — Community for Cultivation, Theory and Art, 2020; Claws Not Made to Shake Hands with, New Synagogue, Zilina, 2020; Old Sinne / Reneweth Shame, Piktogram, Warsaw, 2019; Exiled Queens, Trinec City Gallery, 2019; among others.
---
Daniela & Linda Dostálková, Exiled Queens, 2019, video loop 5'10". Courtesy of the artists.