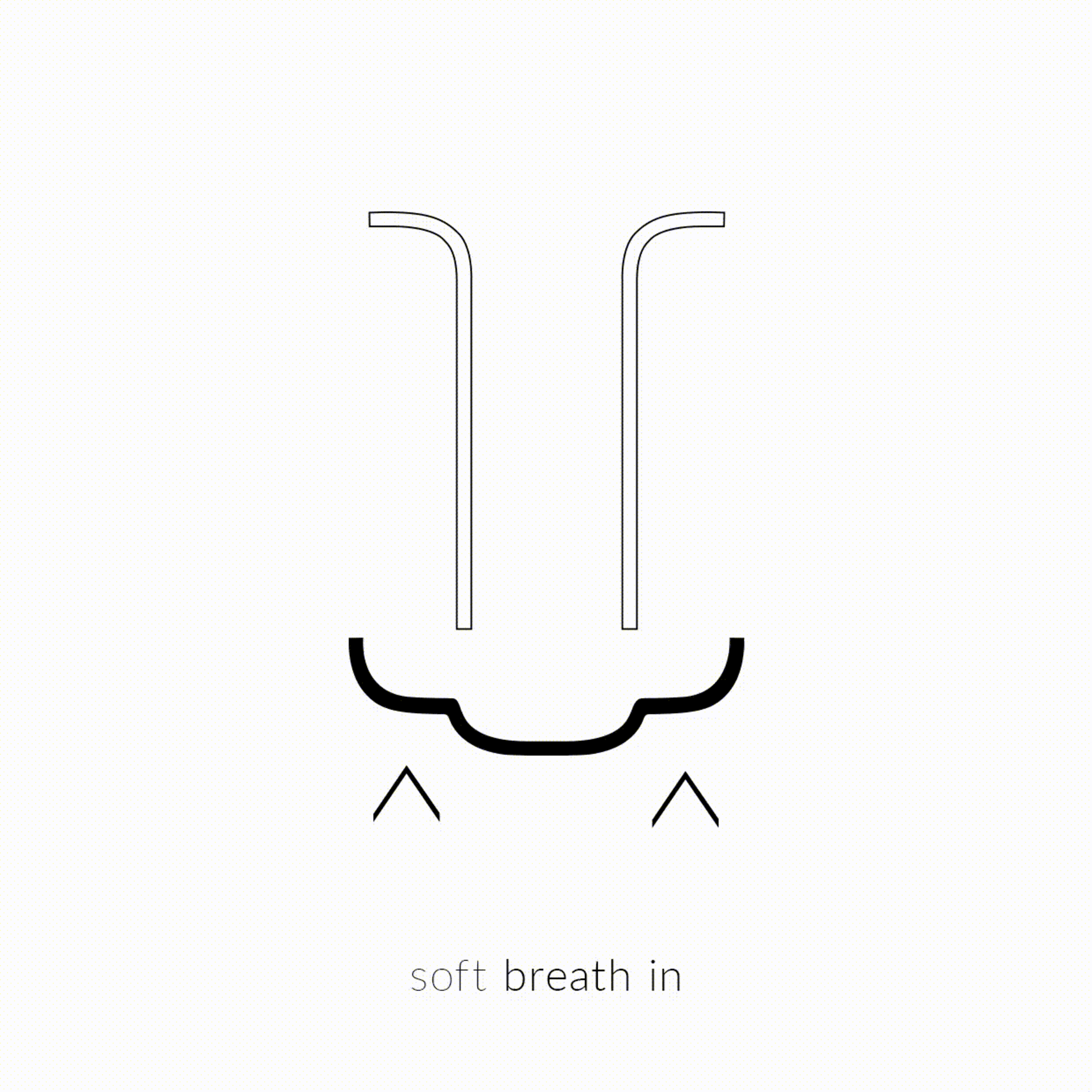 Dobrawa Borkała
---
---
Dobrawa Borkała (b. 1990, New York, USA) was born in 1990 in New York of Polish and Venezuelan origins. She grew up in Poland, and as a teenager, she moved to France. Since she leads a nomadic life. She aims to combine artistic initiatives with social work while discovering healing potential through art. In parallel to artistic education, she studied psychology at the University of Social Sciences and Humanities in Warsaw. Simultaneously, she studied at École Nationale Supérieure des Beaux-Arts in Paris. Since 2015, she has focused on breathing by combining the subject of bodily, social, anthropological, ecological and environmental experience. In 2018, she founded an Experimental Breathing Chorus (EChO) in Warsaw. Her work was presented in several group exhibitions, such as Instalakcje 2019, Nowy Teatr, Warsaw (2019) and Homeostaza – symfonia oddechowa, Nowy Teatr, Warsaw (2019).
---
Dobrawa Borkała, Breathing score Tenderness, holographic print on paper, 2019. Courtesy of the artist.
We can generate an emotion by performing specific breathing characteristics. Tenderness can be defined as an affective state associated with feelings of warmth, empathy and caregiving. The respiratory pattern of Tenderness consists of a gentle inhalation followed by an exhalation of an equal duration, and a slight pause after exhalation. Breathing is done through the nose, while lips are closed in a gentle smile, the tongue on the upper palate. Breathing score Tenderness is inspired by the research of neuroscientist Susana Bloch who differentiated the effector patterns of six basic emotions needed for survival and evolution of our species. The ratio of the score is 4:4:2, 6 breaths per minute. According to recent scientific research, the respiratory rate of 5,5-6 breaths per minute is restorative; it triggers a relaxation response in the organism. Diverse spiritual practices (as recitation of rosary, yoga mantras) rhythmize the breathing to six breath cycles per minute. Mirror neurons give us our capacity for empathy and attunement.  Rhythmic body movements such as breathing synchronize. Through the score I would like to strengthen the quality of tenderness in the common atmosphere of breathing. Anyone can become a performer of the Breathing score Tenderness as the artistic material is the air we all breathe.