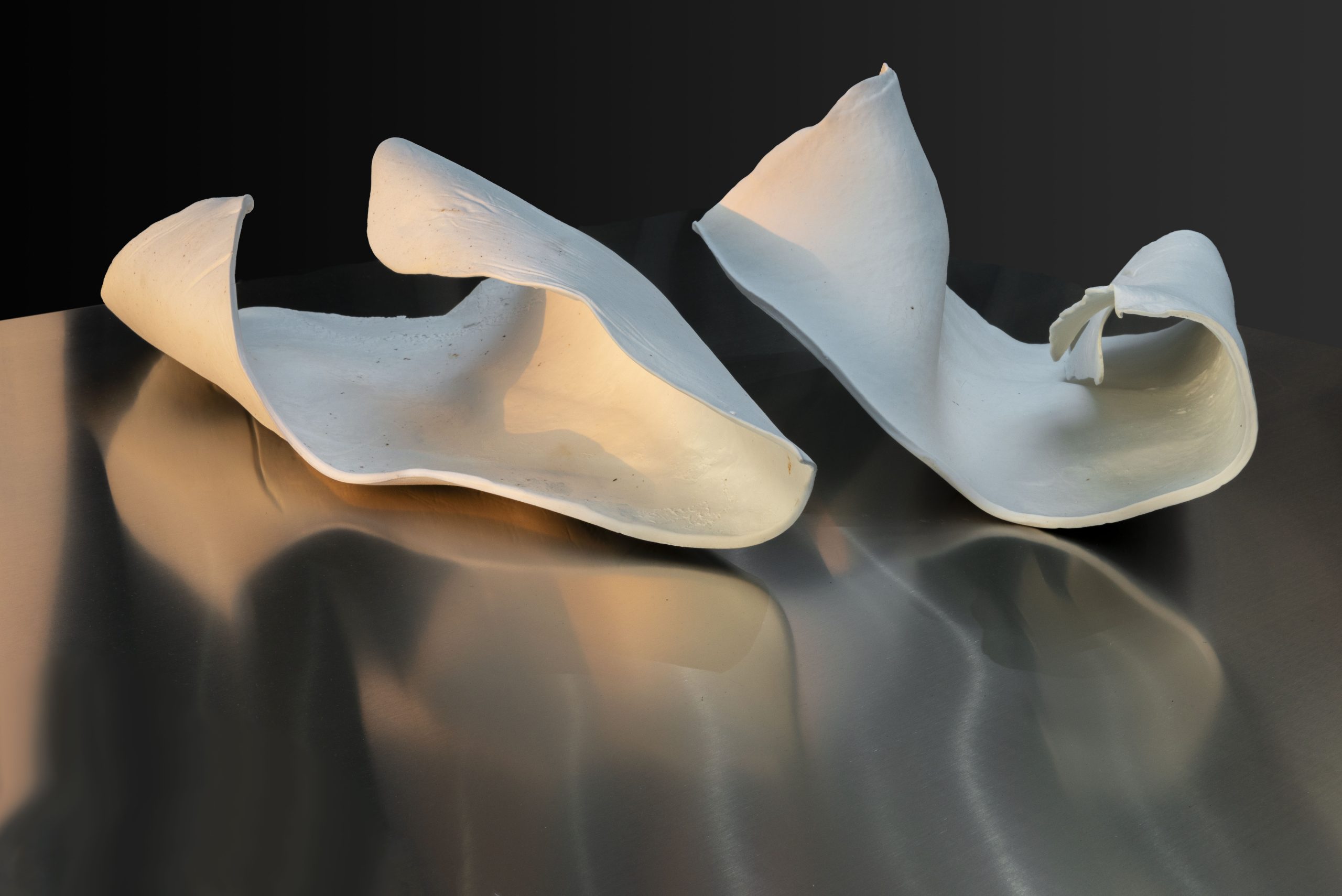 Vlad Basarab
---
---
Vlad Basarab (b. 1977, Bucharest, Romania) lives and works in Bucharest, Romania.
In 2001, he received a BFA in Ceramics from the University of Alaska Anchorage. In 2013, he received the MFA in Electronic Media from West Virginia University and is currently a PhD candidate at the University of Art in Bucharest. He was awarded the Rasmuson Foundation for the Arts Grant in Anchorage, Alaska (2008) and a Fulbright research grant in Romania (2013). In 2014 he won the 1st prize for the international competition for the Monument dedicated to the Romanian Language in Chișinău, Republic of Moldova.
He is a member of NCECA, of the International Academy of Ceramics of UNESCO (IAC) in Switzerland and of the Union of Artists of Romania. He is also part of the Galateea Contemporary Art Group in Bucharest. He is a founding member of two artistic groups: Pâlnia (The Funnel) since 1995 and NEURON since 2014. He has collaborated extensively with other artists, dancers, actors, film-makers in the US and Romania.
His work is part of international public and private collections in China (Taishuan Ceramics Factory Co Ltd, Jingdezhen Ceramics Institute, Jingdezhen Asia Europe America Ceramics and Glass Center, Yixing Museum, Artron Art Group, Liling Ceramics Valley Museum), United States of America (West Virginia University, Arvada Center for the Arts and Humanities), Republic of Korea (Toyaseum Museum, Korea Ceramics Foundation), Romania (Arad Art Museum, Museum of Art, Cluj-Napoca, Brâncoveanu Palace Cultural Center, Mogoșoaia), Hungary (King St. Stephen Museum) and Republic of Moldova (Academy of Sciences of the Republic of Moldova).
---
Vlad Basarab, Unraveling, 2019, Porcelain, 1260 C, 122 x 30 x 122 cm. Courtesy of the artist.